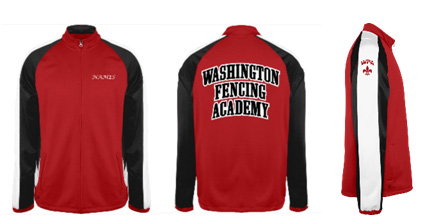 We've partnered with Champion Sportswear to bring you our new WFA-sanctioned warm ups. The warm up jackets are personalized with your name, and you can choose from two different styles of pants. Great for staying warm before your event or while standing on the podium!
Warm ups and other WFA clothing can be purchased through our Team Store.
Gift Cards
WFA gift cards provide an excellent way to get someone started in fencing, or to support current students. You may purchase a gift card in any amount from $25 to $500. Each card provides a redemption code that can be used to pay for memberships or lessons! Gift Cards can be purchased through our online system.